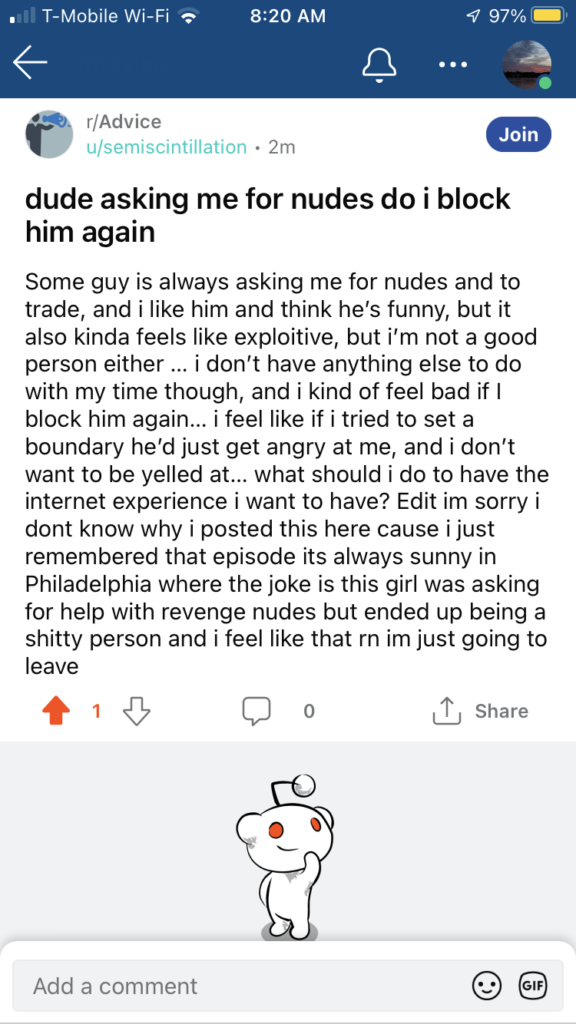 "Wow this is soooo serious hahaha u should feel good abt the unwanted male attention bc beingg solicited for sex is exactly what everyonr wwnts in their early teens!! being a loli or a harem protaganist is nothing to be ashamed of :)" god im so short and fat and ugly 🙁 self hatred :< if i was a dog i'd get sent to the pound and die or something :v
my guitar broke somehow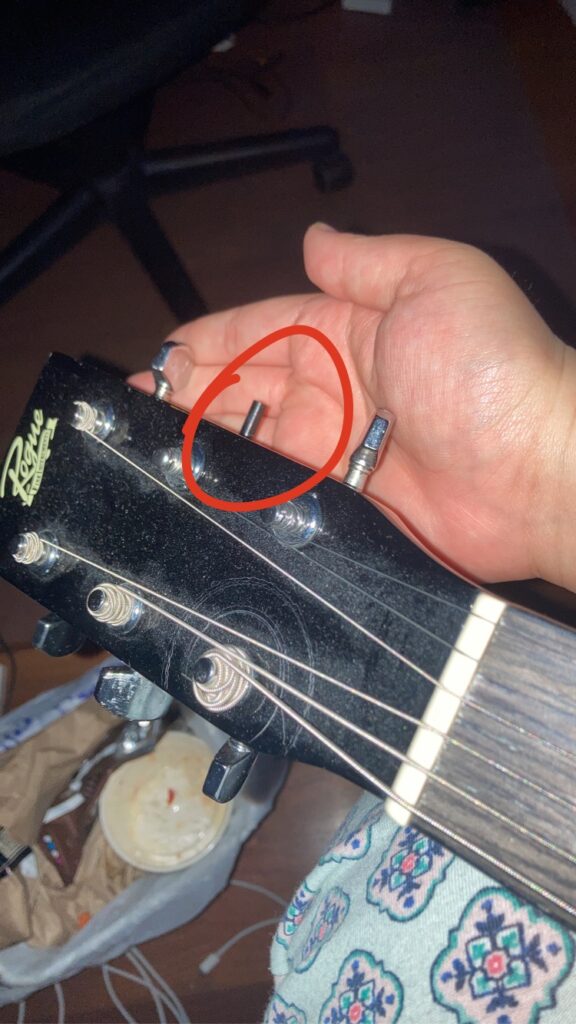 And some dude messaged me (again for some reason) abt being a submissive girl and doing dates or sex favors or something just bc be could 🙁 and now all these sex bots and porn sites like have my info and email probably as revenge for being a shitty person 🙁 lol i remember it was a way to troll and get revenge on dumbass noobs and new members u would meet 🙁
i should just give up on this whole thing. my parents don't really like me and all my friends either moved on or think i'm the scum of the earth. what a great way to continue being an unloved piece of shit. I'm sure when i was a kid i was this fat, hatable and ugly as well.
i keep googling stuff like "when is the world going to end" but i never get a concrete date and all these doomsday people are too into actually dying. like i'm just looking for a long term thing here i guess. i feel bad being over fifteen bc i'm no longer the ideal age to be groomed and harassed while also being cute, sexy, and somewhat fantasy/wish fulfilling. like congrats on never making it to the manga or manhua and becoming the world's most erotic xxx or whatever.
Why did i spend all my teens either reading erotica or doing irl stuff? idk
Yo my grandma is so old snd my brothers (all of them) have graduated high school and i graduated and my cousin graduated college (masters) and my brother graduated college (bachelors) and this means i'm about to not see any of the family i gree up with for months at a time while they try to make the right connections and stay globally active so i'm kind of sad. but on the bright side i'll have time to work and become close with my uncle kind of of so i won't be totally rudderless? man life really does get u down.
on twitter some guy got massively pissed i didn't go bar hopping with him one night. like idk what he expected with lines like "you're prettier than my ex girlfriend" and a really disheveled photo and like no redeeming qualities or interest in me as a person? like he kind of just saw me as a girl to meet online and then fulfill his desire with? like i don't want to be a geographic target 🙁 i'm a writer i like a lot of jokes mystery bullshit , i like museums and picnics and science, i think drinking culture is stupid but i like cigars smoking and some drugs 🙁 🙁 🙁 and i like nice houses and well thrown house parties 🙁 but like soon i'm going to be like one of n those hyper aggressive ugly spinsters who are like "why don't i have any men" cause she didn't ever feel happy abt herself. and like i'll be crabby like that witch from disney who poisoned snow white's apple cause she was mean and toxic inside 🙁
idk i just wanna hold hands but if i tried like i think it wouldn't really work out ;( a lot of people are dead and i'm personally filled with problems 🙁 oh brb im being asked by my grandma for cash money.
MY MOM JUST TOLD ME NOT TO GO TO AN ATM LIKE DON'T DATE DONT GO TO ATMS DONT SMILE DONT TALJ LIKE FUAKKKKKKKKKKK I CAN'T HANDLE THIS AMOUNT OF IMPOSED RULES ALL THE SPANIRDS WERE RIGHR WHEN THEH STOLE ALL THE GOLD FROM AMERICA AND KILLED ALL THE PEOPLE LIVING HERE !!!! THIS IS UCH BULLSBIT!!!!! WHEN THST GERMAN KAISER SHOWED UP AND KILLED ALL THOSE PEOPLE INDISCRIMINATELY IT WAS OK!!! AGGGGGGGH i hate losing wars again: if i was a dog i'd get sent to the pound | i'd live in a kennel | i was gonna say what my brother does for work but i feel liek im not smart enough to say that 🙁 life is bad
stay woke, boyos (no girls mentioned cause we're no longer people with unalienable rights)
stay woke, boyos (no girls mentioned cause we're no longer people with unalienable rights)